Commonwealth of Australia Constitution Act
Amendment to Section 127, page 24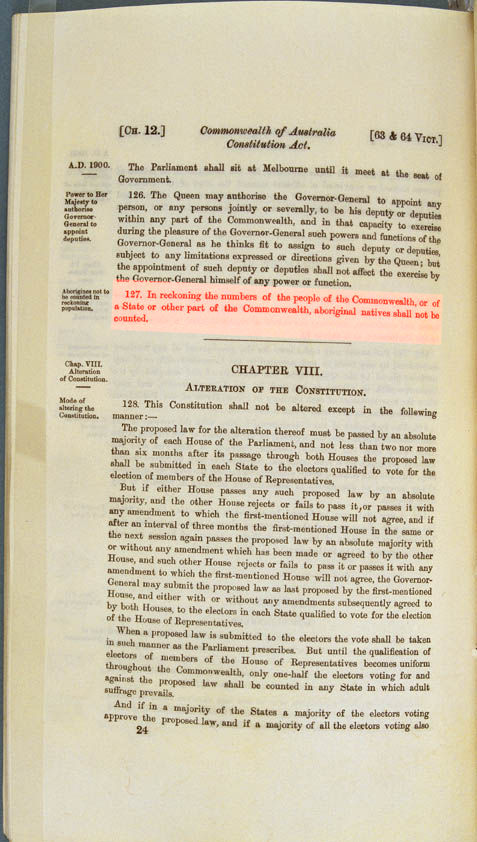 Amendments
Following the referendum on 27 May 1967, the Constitution Alteration (Aboriginals) Act 1967 (enacted on 10 August 1967) altered Section 51 on page 11 and repealed Section 127 on page 24:
127. In reckoning the numbers of the people of the Commonwealth, or of a State or other part of the Commonwealth, aboriginal natives shall not be counted.
Source: Constitution Alteration (Aboriginals) Act 1967 (No. 55 of 1967). (NAA: A1559/1, 55/1967)
Effect
The phrase removed from Section 51.xxvi and the repeal of Section 127 eliminated the provisions of the Australian Constitution which discriminated against Aboriginal people. This change was the result of a long campaign by Aboriginal leaders and their supporters, culminating in the 1967 referendum which won strong support in every State. Aboriginal people had won the right to vote in 1962, but those living in the Northern Territory were unable to vote in the referendum — a right denied people in the Northern Territory and Australian Capital Territory until the 1977 Constitutional amendment to Section 128.